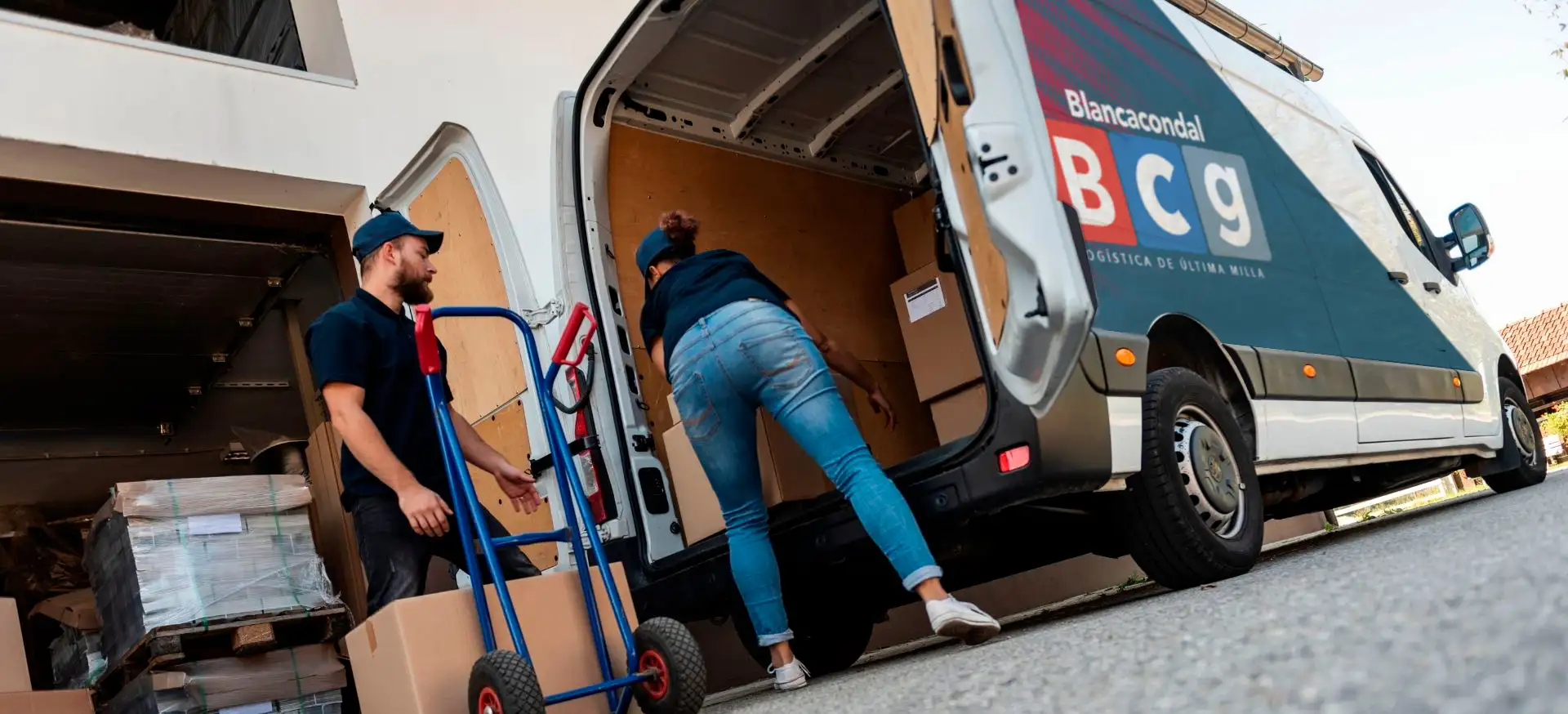 Blanca Condal Gestiones S.L. (BCG), founded in Cornellá del Llobregat in 1998, it began its activities as an auxiliary transport of the household appliance. Its good implantation in the market as a specialist in this sector, dedicated exclusively to the storage, distribution, logistics and home deliveries of household appliances, is the result of adequate business management and professional development of its members, who have been the architects of what today we know how. "BCG Last mile logistics".
We put at your disposal a wide range of services that will allow you greater availability of time for your commercial activities, and prices that will confirm the image of dynamism and efficiency that you give to your clients.
A trained group of professionals in the transport service will provide you with the satisfaction of a project tailored to your needs.
Our complete computer service allows us to connect permanently, as well as to obtain proof of delivery and request your delivery notes and invoices.
The constant renewal and important portfolio of clients that supports us, has led us to position ourselves as one of the most efficient, serious and recognized companies in the transport of household appliances.
We invite you to take part and have our services available right now.